Shopping Cart
Your Cart is Empty
Thank you for your business!
You should be receiving an order confirmation from Paypal shortly.
Exit Shopping Cart
In August 2017, the course of JD Martz's life changed forever. As he dove into a wave at Manhattan Beach in California, he injured his C3 and C4 vertebrae, leaving him paralyzed from the shoulders down.
After spending one month fighting for his life in the Intensive Care Unit, JD defied the odds by regaining the ability to breathe without a ventilator and to speak on his own again. Subsequently, the 29-year-old left his successful career behind in California and moved into his parent's home in Beverly, MA to recover. With a tireless approach and positive attitude, he has taken on an extensive rehab regimen to begin his quest toward recovery.
Upon leaving Spaulding Rehabilitation Hospital in December of 2017, JD immediately began a rigorous rehab therapy program attending two separate facilities which specialize in spinal cord injuries and recovery. He utilizes Locomotor therapy, Neuromuscular Electrical Stimulation, and Activity-based therapy to encourage recovery and excite the spinal cord. JD spends 2 hrs a day 4 days a week in these sessions which cost $100/hour. JD relies entirely on donations to continue this vital therapy. If you're interested in sponsoring JD for an hour or more of therapy, please donate below.
Below, enjoy some recent videos of JD working hard!

It's thanks to your generous donations that JD has the chance to receive this activity-based therapy. He is forever grateful and he wanted to share his hard work with you all.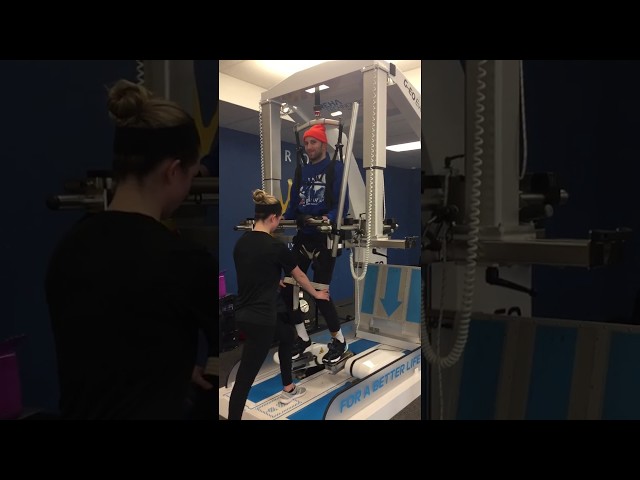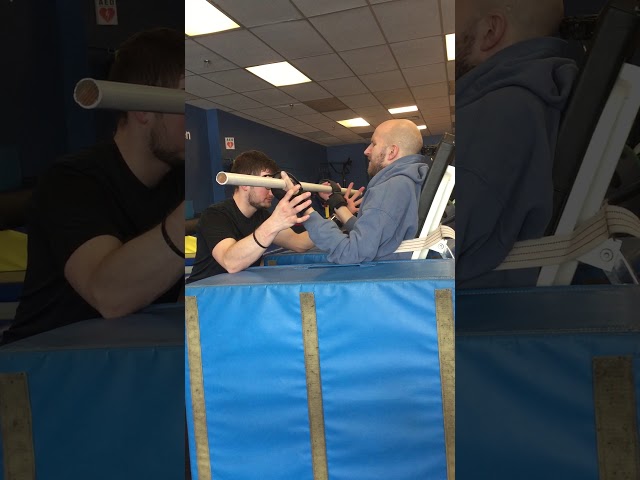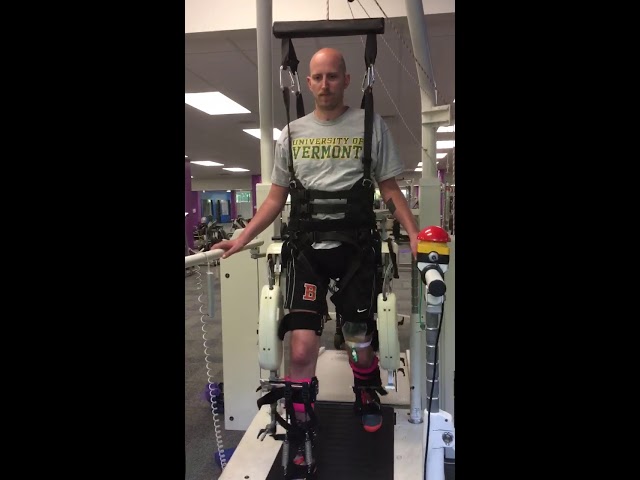 The Lokomat | Locomotor Therapy

at Journey Forward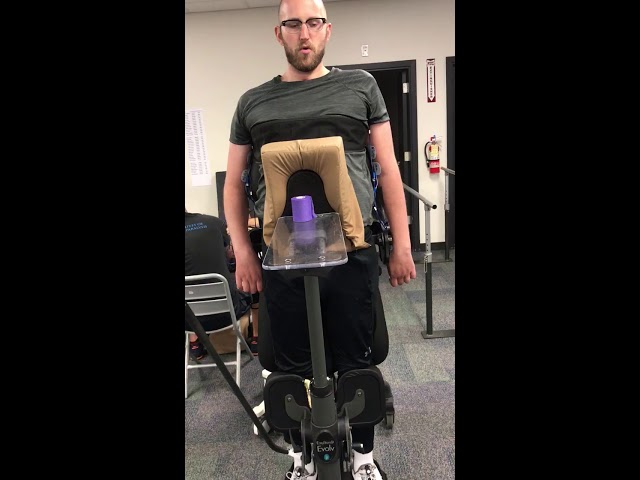 Neuromuscular Electrical Stimulation

at Journey Forward
/